Buying real estate in Arizona is a great thing…but who are we kidding, we love what we do. We want to assist you in finding the right property for you. To help you as you set out on your search there is a fantastic resource from the Arizona Association of Realtors®and Arizona Department of Real Estate. The goal as we tell each of our clients, this document is meant to assist you with all of the resources available to home buyers in Arizona.
The Arizona Buyer Advisory is a wonderful resource full of hot links that you may search online with just a click of your mouse. Need to know more about Subdivision Reports, Home Owners Associations, home inspectors and zoning? This is a great starting point. We at the Heartland Group, use this with all of our buyers, no matter how many properties you have purchased in Arizona or in other locations, we want you to have the best information to make informed decisions.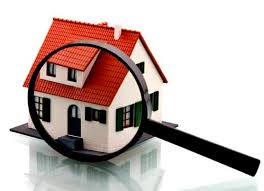 The Arizona Buyer Advisory is meant to be a guide to help you ask more questions and gather more information as you consider your next purchase. The advisory breaks down into sections including common documents every buyer should review, common physical conditions in the property and conditions affecting the surrounding area that the buyer should investigate. You are not alone as a buyer in the wilderness trying to figure out what is important, there are many professionals ready to help. The Arizona Buyer Advisory is used to help give you reference points so you are better prepared as you begin to and find your perfect home.
Consider this just one more tool in your ever expanding tool box in finding the right property and getting your questions answered. The Arizona Buyer Advisory is constantly being updated with the latest information and best web links, you can down load the latest version here: Arizona Buyer Advisory.